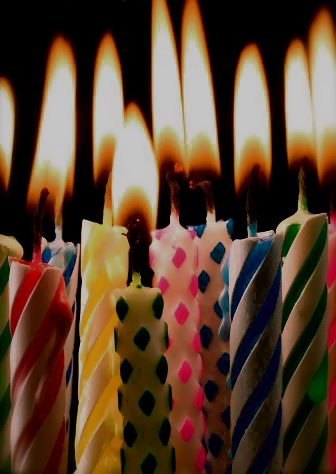 Exactly 2 years ago today on March 7, 2007, I published my first post here at Fearless Fat Loss, on guess what…Perfectionism!
LOL, this is so completely appropriate because these past 2 weeks especially, I've been taking massive action. Massive Inspired, Imperfect Action, that is.
I do advocate effortless, inspired action rather than forced action, which is trying to make yourself change or make yourself do something…maybe you've done that with your food and weight before??
Imperfect Action is inspired action also, "imperfect" because when you have the inspiration to act, instead of holding yourself back until things are "perfect", it's much more fun to go forward with your inspiration now and take "imperfect action" – if you wait the inspiration for that action will likely pass, and you will be "stuck" in that cycle of waiting until the stars align and things are perfect before you take the action you had the idea (inspiration) to take!
Been There, Done That!
The opposite of inspired action is forced action and I know exactly how it feels to push and force yourself to do something, not only with the whole weight loss and fitness topic but also with many other areas of life. In fact there have been times when I didn't feel inspired at all to write here at Fearless Fat Loss and if you read that post of mine I wrote 2 years ago today, I said it right there in the first paragraph – I'd been waiting until things were perfect before I wrote and then I decided to simply get going and do it because I wanted to.

Effortless action is action that is inspired from within. It is action that you want to take and is therefore effortless – it feels good, it's not a fight or a struggle. and instead of forcing myself to (like I would have done in the past) I decided that I would go with action that I was inspired to take, whatever that action may be.
I've found that when I do that (take inspired action), I invariably come back around to some kind of inspiration that leads me to write – imagine how it would feel to take inspired, effortless action when it comes to your journey to get fit?! I'm living in that today, also (another post for another day) – F.U.N.!!
Now when it comes to your weight loss goals does this mean that you should simply "give up" and do nothing? No, if you truly have the desire to get fit the way to go about it is to get in alignment with that desire, which will lead to inspired action – this is a whole other topic unto itself however if you are familiar with Abraham-Hicks you may be familiar with what I am talking about.
Either way it all comes down to taking action – actually if I'd allowed perfectionism to hold me back who knows when or if Fearless Fat Loss would be celebrating a 2-year anniversary today?
You could think about this with your weight loss – where could you be 2 years from today if you began taking Imperfect Action now, that is, if you're inspired to take that action? Where could you be 6 months from now? How would you feel if 6 months from now, 1 year, 2 years from now you look back at today and nothing has changed because you didn't take action??
Stay Tuned for a Look Back
I'm writing this post today simply to bookmark and acknowledge that Fearless Fat Loss has been alive for two years now. Over the next week I'll be giving you a look back at how it got started, what it's about today, how it's changed, things like that.
If you've been a smart reader of Fearless Fat Loss for the duration then this will be a refresher but if you're new here, this will give you more of a look into what you'll find here at Fearless Fat Loss.
Shine ON!
Photo by Tswa yoni
Happy Birthday to Fearless Fat Loss – 2 Years Today!!
Comments
comments