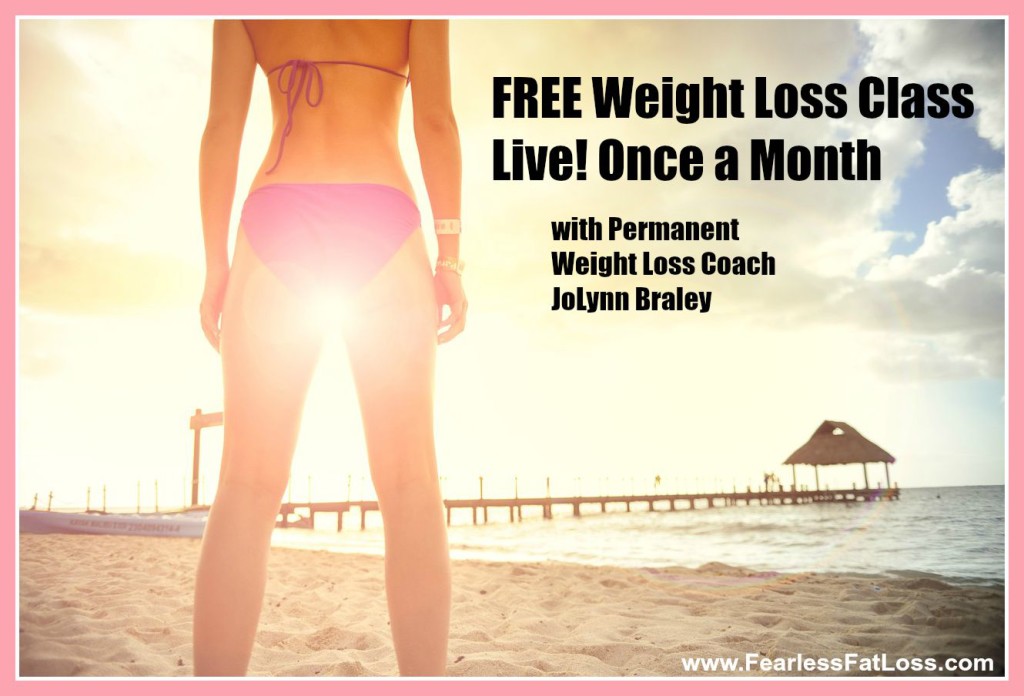 Are you aware that I teach a FREE weight loss class LIVE once a month and that you're invited to attend?
That's right! The free weight loss class is LIVE once a month, and when you make the commitment to yourself to show up live, you'll get the chance to ask questions. Click here to join us now!
Free Weight Loss Class LIVE Once a Month!
The free weight loss class has a different topic each month, the topics ranging across all kinds of common struggles you and millions are having when it comes to making weight loss easy and permanent. Some of these struggles are:
Emotional eating
Binge Eating
Compulsive overeating
Mindless eating
Yo-yo dieting
Low self-esteem
Low self-confidence
Self-sabotage
Depression
Body hate
Body shame
Food obsessions
Scale obsession
Food addiction
Hopelessness
Inconsistency
Negative self-talk
and much more
There's no end to the unhealthy patterns and behaviors that keep you stuck in the muck with your overeating and overweight and therefore there's no end to the monthly topics for the free weight loss class I teach!
Click here to register now for the class, otherwise you won't be able to attend. Why would you want to pass this up? Unless…you have No Struggle with overeating, unhealthy habits, scale obsession or overweight. But if that were the case then why in the world would you be reading these words? You're right! You wouldn't. So click to sign up now and get a move on towards releasing the struggle.
Please share this post with your friends too! Simply use the super easy social media buttons on this page. Don't they deserve to know about this free weight loss class, too? Of course they do! They'll thank you for it.