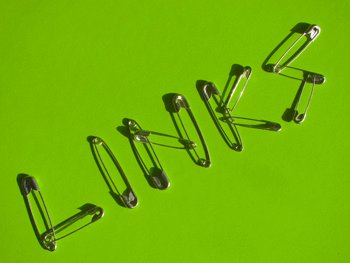 Today I have some fun and fit links from around the blogosphere for you to check out – enjoy!
Support Alejandro in Losing 78 lbs!
Please head on over and check out my friend Alejandro Reyes' new blog, Losing Rocks. He's on a mission to get healthy and fit, for himself and also for his beautiful wife and daughter.
His mission to drop 78 pounds also includes lowering his cholesterol so be sure to leave a comment to support Alejandro while you're there!
Tired?
Check out Alex's list of 12 reasons you're so tired. You might find some tips there to help you through the holiday season, this time of year that can lead to stress and anxiety if you're not staying on top of your self-care.
Speaking of Stress…
Have you ever thought you could use Feng Shui to help you with stress and depression? Well here's a post that fits very well with my 15-week series on stress and anxiety and I really think you'll enjoy it. Ken has 5 tips for dealing with depression by using Feng Shui for you – very interesting!
Did You Catch My Radio Interview?
Last week I was interviewed on the Dr. Fitness and the Fat Guy radio show. If you missed it you can listen in on the excerpt of my fun interview below – you'll hear some laughs and also some tips about fitness for body, mind, and spirit and how to look at the holidays in a different way – enjoy!
[Excerpt_Dr_Fitness_and_the_Fat_Guy_11302008_JoLynn_Braley_Interview.mp3]
Be Happy Now, Booty and All!
This is a must read post from Judie that ties in very nicely with my recent post about Being Happy Today Exactly as You Are. In her post Judie rights about being "good enough" (and you'll get the "booty" reference when you read it) something that many people struggle with and I can really relate to, also. Be sure to check it out.
One Last Thing…
I posted a new poll this week to get your feedback on how many posts I post here at Fearless Fat Loss, which you can read about here. I normally post once a day M-F but right now I'm in the middle of doing 30 days of fitness for body, mind, and spirit for you and I'd like your feedback for consideration after these 30 days are up.
You can find the poll to the right of this post in the sidebar. Thanks for your votes and enjoy the rest of your weekend!
Comments
comments