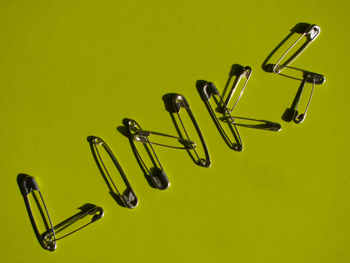 Looking for some more reading for the weekend? Here are a few posts for you to check out, enjoy!
Guest Cheffing on Char Grilled Chicken
You know how I love to pass on the easy ways that I've learned to eat clean, especially when it comes to cooking up those clean eats.
Well be sure and read my guest post as a guest chef over at MizFitOnline – I wrote about one of my simplest recipes for protein ever – chargrilled chicken breast cubes, check it out!
America Needs to Follow France's Example
Over on Kathryn's blog I read the most interesting post about the French government requiring food advertisements to include healthy messages, otherwise they will be taxed 1.5% of their advertising budget for that particular ad campaign, can you believe this?

They've been doing this since February 2007 and I think it's just fabulous. If you're already aware of just how powerful the subconscious mind is, then you also know that repeated messages in television or radio ads can definitely influence you over time. However, with the new French way of advertising, the public is getting positive, healthy messages along with the advertisements.
This is the absolute coolest thing that I've heard of in a long time, I'd love to see this happen here in America.
I won a contest!
I'm very excited about this – I was one of the winners in Kacie's Entrecard credit giveaway. I actually won 495 Entrecard credits that I can use to advertise Fearless Fat Loss on other blogs in the Entrecard network, how cool is that?
Thanks to Kacie for organizing the contest and to the 2 bloggers who donated Entrecard credits under the "blogging resources" category, the category that I won the credits in:
Stay Tuned
Stay tuned to Fearless Fat Loss when next week I'll be delivering a post that I've been meaning to write about for a long time – a topic that several of you smart readers of Fearless Fat Loss have asked me about. Wonder what it is? Hmmm, we'll just have to see. 😉
Fit Links and Other News at Fearless Fat Loss
Comments
comments