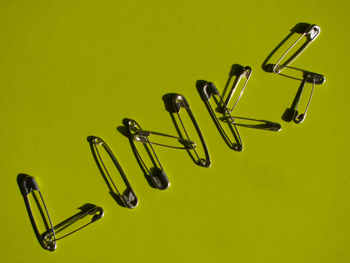 You probably noticed I didn't post anything for your reading enjoyment yesterday – yes, it's true, and I'm still here. You see I've been going through a break-up (with Splenda!) and was going to post about that yesterday but will be giving you the details on Monday.
Ok, here's a quick peek – remember my experiment in mono dieting to prevent breast cancer? Well I started a mono diet yesterday to cleanse my lymph glands because of everything I learned about Splenda. This doesn't have anything to do with the 6-Week Body Makeover, I was motivated to do it aside from the 6WBMO.
So I haven't had any Splenda since last weekend and on my mono diet detox I am only eating fresh fruits and veggies. Last time I also juiced the fresh fruits and veggies, this time I'm not juicing (there are different ways you can do it, it's explained in my post and also in the book You CAN Prevent Breast Cancer).
On Monday I'll tell you all about the fallout of my break-up with Splenda, which is what sparked my detox. In the meantime, here are some links for you to check out this weekend, enjoy!
Want To Learn A Little More About Me?
Nah, this isn't shameless self-promotion but instead I want to give a shout out to Mark who interviewed me on his blog Lose That Tyre. He asked me some great questions, be sure to head on over there and check out my interview, and leave a comment for him while you're there!

A New 6-Week Body Makeover Gal
Over at Semi-Charmed Wife, Jen received her 6WBMO kit in the mail, I'm so excited for her! She ordered the 6-Week Body Makeover after reading my ravings about it here at Fearless Fat Loss, and now I want to go back through my kit as if I were a complete newbie and renew my enthusiasm and excitement for it.
ABC Before Crap
Here's a tip from Lisa – when you want to eat that cake, cookie, or ice cream, eat an apple first! Very simple and the natural sugar from the apple may just satisfy your sugar craving.
The only thing I'd add is to first eat a portion of lean protein, then eat the apple, and then wait for 20 minutes. If you still want to eat cake or cookies, I'd ask if you're actually physically hungry, or if your emotional hunger is in full force. 😉
An RSS Aggregator That's All Set Up For You
Have you heard of Alltop.com yet? It's basically a web-based RSS Reader that you can go to and browse All The Top Sites in over 50 categories. You can pick a category (like the Health, Green, or Humor categories) and browse through 30 or so feeds in that category. Each site is listed with their most recent 5 post titles and you can either click a title to read the post or go right to the site's home page.
It's all very easy to use and you don't even need to understand RSS feeds or readers to use Alltop.com. However, if you would like to learn more about them, just check out my post about RSS, and be sure to subscribe to My Feed while you're at it! 😉
I'm Feeling Very Lucky
Can you believe it – I won another Entrecard contest! Ken ran a contest where he asked that you comment on what you drink in your coffee mug – I drink plain tea, which you already know if you follow me on Twitter. 😉 Well, I ended up winning the first prize – 3,000 Entrecard credits – thanks Ken!
Just For Fun
Here's a funny I found while browsing blogs in the Entrecard network – check out what the furry kids do at home while their people are at work – too cute!
One More Thing…How 'Bout A Bike?
Do you have children who are just starting to learn to bike ride or anyone in your family with special needs? If so then check out the amazing giveaway for a Caboose Trailer Bike at 5 Minutes for Mom. If you would like to be entered in the drawing to win one you still have time to enter – the winner will be drawn on Monday, May 5.
It's a wonderful product that allows the entire family to get out, ride, and exercise, and you can also find more details about the bike on the Caboose Trailer Bike's product page.
Fit Links and More at Fearless Fat Loss
Comments
comments