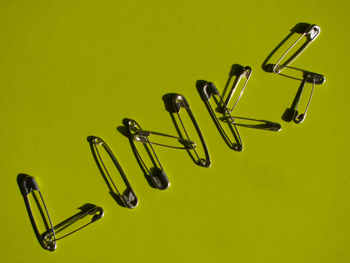 OK, say this 10 times fast – Fit Linking on Friday at Fearless Fat Loss – yeah, I'm just cracking myself up over here. 🙂
Today I have some interesting and varied posts to share with you. On the surface you might think that some of them do not pertain to weight loss, however the theme here is that they are positive and uplifting, or just plain funny.
The better you feel and the more you consistently hold positive emotions in your body, the easier it will be for you to lose weight. In my experience, it's the negative emotions that cause my urge to emotionally eat. Sure, there are folks that emotionally eat when feeling happy, but my query would be, "what is underneath the surface happiness"? If it's a true soul-level happiness I don't believe there will be a desire to use food, which is a physical thing, to change an emotional problem – something that food just cannot do.
Body Image and Self-Love: Karly and I are on the same wavelength here – why wait until you lose weight to feel better about yourself and love yourself? I propose that it's the "feeling better now" that will help you lose the weight!
She also included an all-important reminder to stop comparing yourself to those media images – they're not even real after all. 😉
Get Your Metabolism Burning: One of the major things that I've learned from the 6-Week Body Makeover is that you must eat to lose weight – not eat just anything, but eat whole, healthy foods, portioned into 5-6 smaller meals throughout the day.

Read Lauren's take on this subject. I'm not at all surprised that she says the same thing because she is a personal trainer and so is Michael Thurmond (as well as being a body builder), the man who created the 6-Week Body Makeover. 😉
Are You Rowing Against Your Flow? Check out this post from Raymond that includes an Abraham-Hicks video. When you row against your life's flow then you feel negative emotions. The more you can go with your own flow (and you know you're in it because you'll feel good), the easier it will be to release your excess weight.
Everything works together – body, mind, and spirit, and if you're rowing against your flow, one or more of these areas will be out of sync.
Swim Much? And finally, here's a great image I want to share with you:
I found this in Melanie's post and I think it's so fun – wouldn't you love to dine on some fresh fruits and lean protein here and then go for a swim? Beautiful!
Fit Linking on Friday at Fearless Fat Loss
Comments
comments