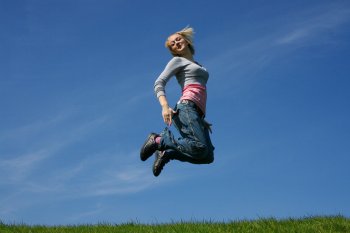 Ok, so I've told you in several posts this month that I was going to share a story with you about the fact that I've been losing weight throughout this hectic holiday season, this time of year when it's expected that people will gain 10 pounds or more.
Well so far, just in this month of December (which isn't even over yet) I've already lost 7 pounds. That's right – 7 pounds lost, all without struggle, without force, and without crazy diet gimmicks that never work in the end anyway. This is a very different experience for me and it's what I've been striving for and wanting in my life, and what I knew I could have – effortless, natural weight loss.
A Story of Effortless Weight Loss
A little over a week ago I was inspired on a Saturday afternoon, a very cold, snowy, dark afternoon, to get in the car and drive to Costco for some onions and a few other ingredients. I was inspired to do this just because I naturally and effortlessly wanted to make some fresh, clean eats, the kind of food that makes me feel great and helps the weight drop right off.
The point of the story is that normally I would have stayed in – the roads were kinda bad and I could have said, "I'll do it tomorrow", you know, those "tomorrows" that never come, but I was excited and wanted to do it then. I wanted to cook – I wasn't forcing myself to, I didn't have to "find something to motivate me" to do this, I just simply wanted to do it.
Now if you've been a smart reader of Fearless Fat Loss for awhile now, you know that I've had my own struggles with food and weight, I've made public declarations here on my site to make myself lose weight and I've lost some here and there but it never sticks if you force yourself to do it – I've learned this the hard way and if you've been through the heartache of losing weight and regaining it, of feeling bad about your overeating, of feeling guilty about gaining weight, and of every holiday season going up and down with your weight, then you know what I'm talking about.
It's Profound yet Simple…
It almost seems like such a simple thing to talk about but it is the most profound experience I've ever had when it comes to weight loss, especially when you have been in the same kind of struggle that I've been in in the past. You will understand exactly what I'm talking about if you've been struggling to lose weight, struggling to find something to motivate yourself, struggling to "get yourself to take action", forcing yourself to eat better, to exercise, to do something that you really don't want to do to try to get that body you want.
Well wouldn't it be cool if you didn't have to force yourself to do anything and you were effortlessly losing weight? Wouldn't it be awesome if you could lose weight without white knuckling it, without having to find a way to keep yourself on track, without making yourself do something you don't want to do in the first place?
What Do You Want?
Do you know what you want?
Do you want to feel good, look great, and lose weight without struggling to do so?
Do you want to lose weight and have endless motivation to do it?
Do you want to get to your goal weight and Keep It Off for Life?
Do you want to do all of this without falling for another quickie weight loss gimmick that won't last?
Are you Ready to give up the struggle, give up forcing yourself to change and be able to lose weight effortlessly and naturally, and actually enjoy it?
If this is what you truly want and you are ready to have it… and you don't want to look back a year from now and beat yourself up for yet another "failed" New Year's Resolution, then you can request a complimentary weight loss breakthrough session with me where we will figure out together how the process of effortless weight loss would work for you personally.
When you fill out the form to request your complimentary weight loss breakthrough session with me make sure to include what your biggest weight loss challenge is, just whatever your biggest challenge has always been when it comes to losing weight.
I do have a limited number of these calls that I can fit into my schedule and I'm most interested in helping those who are ready to "get off it" and the more clarity you have about what's been holding you back from getting what you want, the more I can help you in your weight loss breakthrough session – you know exactly what I mean if you're like me and you've struggled for far too long to get that body that you really want. 😉
So if you are…
Ready to Give Up the Struggle
Tired of "trying" to get yourself motivated to lose weight
Ready to get slender and fit
Ready to have that body you so dearly want
Certain that you do not want to look back a year from now at another failed New Year's Resolution
…then fill out this form to request a complimentary weight loss breakthrough session with me and we'll see together if or how effortless weight loss would fit for you personally, and if having the body you want is something that would really rock your world and give you something to smile about in your New Year of 2009.