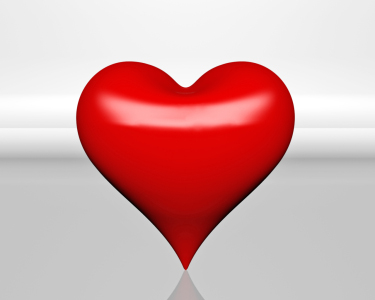 Valentines Day is just a few days away – are you ready for it? Have you made a conscious choice to make it a super fun time for yourself without drowning in chocolate and sugar? In other words, are you choosing to focus on the fun, love, and joy in the day instead of the food?
Well whether you are paired up or single, I have a few ideas for you on how to celebrate Valentine's Day without making it all about the food. Yep, holidays and special occasions can really be tons of fun and they don't have to be excuses to get a sugar high, if you choose to make it about the people instead.
Ok, now let's look at three fun, non-chocolate ideas for Valentine's Day:
1. Message in a Bottle: This is a really neat idea, and there's no chocolate involved. 😉 It's a company who puts your message to your loved one in a bottle but instead of tossing it out to sea, they send it for you UPS…without your return address on the box! So, when it's received, your loved one won't know who it's from until they take the message out of the bottle, unscroll it, and read it!

You choose the bottle and you can either choose a previously written message, write the message yourself, or have one of their writers write it for you. This is the first I'd heard of this even though they say it was voted the #1 most romantic gift on Oprah. It was especially interesting to me since I watched Love in the Time of Cholera over the weekend, which was about a man who had a gift for writing love letters.

2. Cuddle up with a Romantic Movie: Speaking of romantic movies like Love in the Time of Cholera, this is a great way to spend a low-key Valentines Day, perhaps after cooking a healthy yet tasty dinner for two (or one!) at home. So here are a few more romantic flicks you could check out:
3. Sexy Lingerie Anyone? Ok, ok, just stick with me here. I know that I've never suggested this to you before, but you know what…isn't one of the reasons that you want to lose weight and get fit is so that you'll look good naked? I mean really, don't you want that?! 🙂

So here's a couple of places you can check out to see about getting some sexy lingerie for yourself, or pick out what you want and have your guy get it for ya.

If you're in the process of your weight loss and fitness journey then check out this full-figured Valentines lingerie. If you have been thinking that you must wait until you're at your goal weight before you buy yourself or receive some beautiful lingerie for a gift then you're thinking backwards – you've gotta live your life now and enjoy the process of getting to your goal – make it fun for yourself and enjoy your weight loss journey!

And if you're already into the smaller sizes, here's another option for ya, although just a little more risque – some sexy Valentines lingerie in smaller sizes. After all, once you get to your weight loss and fitness goal, you do want to stay there, right? So why not keep yourself motivated and enjoy how you look in your fit, strong, healthy body? Sounds like a plan to me! 
So there's some ideas for you that you still have time to either ask for, get for another, or get for yourself. Oh yes, and if you aren't celebrating Valentine's Day with a special someone this year, I encourage you to take care of yourself and make it fun for yourself without the food. If you focus on how bad you feel because you're alone and then run to the frig in an attempt to make yourself feel better, are you really going to feel better in the end??
Instead of doing that get yourself your own non-food Valentines gift and focus on all of the good things you have in your life. Get grateful for everything that is working for you and make Valentines Day a fun day for yourself.
And if you even try to get down in the dumps, then start my 31 days of Loving Yourself Thin and give yourself a dose of self-love and self-respect on Valentines Day while you enjoy your movie or other non-chocolate Valentines gift to yourself.
3 Non Chocolate Valentines Day Ideas
Comments
comments