If You're Single on Valentine's Day DO THIS Instead of Binge Eating
If you're single on Valentine's Day and wish you weren't, watch my video for a suggestion of what you can do besides binge eating this Valentine's weekend. After all, if you binge on food because you feel bad about being single on Valentine's Day, this will only make you feel worse long term, don't you agree?
Try out the tips I give you in this video instead. Don't you deserve to Feel Good, even when you're single and overweight! NOTE: please don't think that I'm suggesting you stay single and stay overweight, and just be happy. You can be IN your ideal body and be IN your ideal relationship, but you won't get there quickly and easily by hating where you're at right now.
________________________________________________
Get Free Tips and Inspiration for Permanent Weight Loss in 2016 when you Subscribe to my Youtube Channel. You'll get a New and Free Video EACH DAY in 2016! Click Here to Subscribe Now.
________________________________________________
After subscribing to my Youtube channel to get New, Daily Videos in 2016 with permanent weight loss tips and inspiration then connect with me online here:
Periscope: @JoLynnBraley
FREE Weight Loss Class: http://FreeWeightLossClass.com
FREE eBook: http://bit.ly/WLeBook
Twitter: http://www.twitter.com/JoLynnBraley
Google+ https://plus.google.com/+JoLynnBraley
Facebook: http://www.facebook.com/JoLynnBraleyFan
Wonder what kind of Food I eat? Find out on Instagram: http://www.instagram.com/JoLynnBraley
Pinterest: http://www.pinterest.com/JoLynnBraley
Linkedin: http://www.linkedin.com/in/JoLynnBraley
FREE Weight Loss Podcast on iTunes: http://bit.ly/JoLynnOniTunes
FREE eBook: http://bit.ly/WLeBook
This video was streamed Live on Periscope on February 12, 2016. Download the FREE Periscope App to your iPhone or Android, search "JoLynn Braley" in the Periscope app on your phone, and then click "Follow" to follow JoLynn and connect LIVE!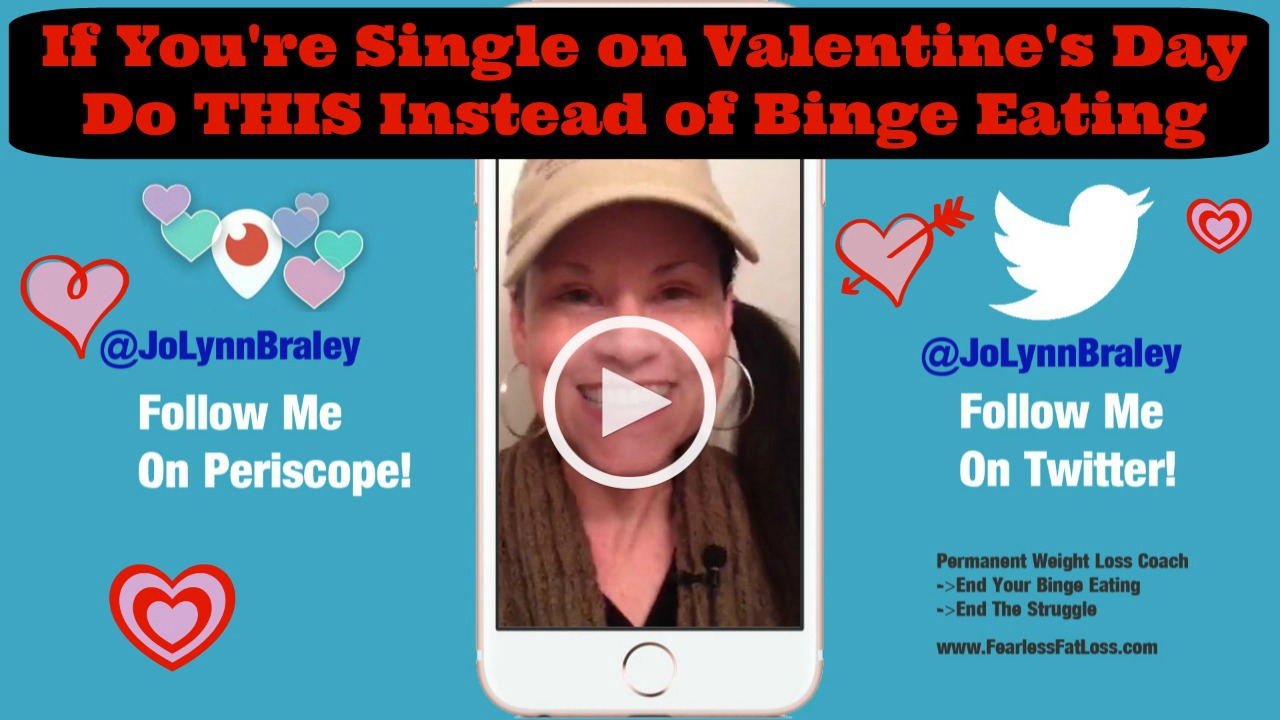 Comments
comments