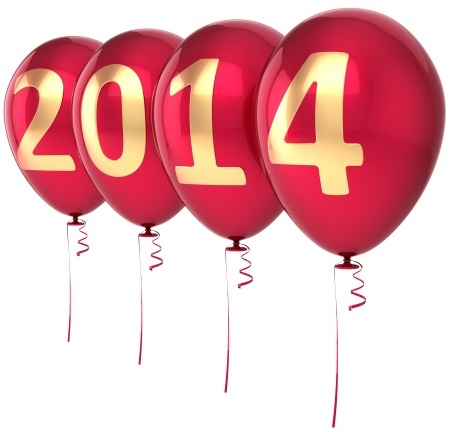 Happy New Year!
It's a brand new year and you have the opportunity to become a brand new YOU…IN a body you truly love.
Not just because it's a New Year though, but because you make a choice to become the YOU you've always known you could be.
How does this happen? Does it come about by wishing and hoping?
Or is it all about forcing yourself to eat healthy and exercise, when you really can't stand it?
What if you could just live a healthy lifestyle (not another quick-fix diet) without it being any big deal?
What if you never again told yourself that "January 1st will be the day that I'll begin again and I'll finally lose weight!"
Has a New Year's Resolution ever been the solution that fixed your emotional eating?
Has a New Year ever stopped your binge eating, food obsessions, and yo-yo dieting?
The Real and Only Solution
If you could just drop the fat and keep it off, would this be exciting to you?
If you could lose weight without feeling deprived, would you feel thrilled to bits?
If you could put all of the "I'll do it Monday, Someday, One Day, New Year's Day" behind you because you were already living healthy and fit (without a struggle) would you feel happy to be free of the struggle, pain, and embarrassment? Embarrassment of losing weight, only to regain it all back?
Here's the Real and Only Solution: You must go at this from the inside out.
Why? Because when you force yourself to diet and exercise and force yourself to try to become fit and slender on the outside, when on the inside you are F.A.T., this is why you've never been able to drop the fat and keep it off.
The Inner and the Outer always match. This is Universal Law. Universal Laws are bigger than you, they are bigger than me, they are bigger than all of us.
The trick is to become the YOU on the inside that you want to be on the outside. Do that FIRST, and then the very easiest thing for you to do will be to lose weight, and keep it off.
Ninety percent (90%) of your overweight issues are on the Inside of You. A new diet and exercise program laid on top of an Inner Self that is F.A.T. cannot "stick". The little diet and exercise program is only 10% of the solution. There's no need to make that food diet the problem either! It's not supposed to fix your Inner Self, which is where all of your overeating and overweight originates.
This is why 95% of dieters fail. Because they never solve the problem of WHY they became overweight in the first place. As long as you put off healing your Inner Self your weight will continue to be an issue. There is no food diet or exercise program that can solve WHY you are an emotional eater, binge eater, Last Supper eater, overeater, stuffer, yo-yo dieter, and self-sabotager.
Break Free Now
You can take action immediately to break free and never again make a New Year's Resolution to lose weight, because you won't have to! You'll become the naturally slender being your were when you were born and you will easily be able to live healthy and fit without a fight.
Your first action step is to click here and apply for  a complimentary weight loss discovery session. The number of applications accepted per week is limited so be sure and get yours in now so that it will be at the top of the list.
If your application is accepted you will receive an email to schedule your complimentary call to discover where you are and exactly where you'd really like to be!
The discovery session is the first step towards The Inner Self Diet, the proven, proprietary, step-by-step mentoring system to struggle-free permanent weight loss. From the inside out.
No, The Inner Self Diet is not about telling you what to eat or when to eat. You already have loads of that kind of information, but when you're not able to do it without struggle, what good does it do you? Just imagine, if you could take all of that healthy nutrition and exercise information you already have and apply it in your day-to-day life, without struggle, willpower, or force. How good would that feel!
Go ahead, step up for YOU by getting your application in now and  get your New Year off on the right foot. The struggle-free weight loss foot!
Once you become the fit and healthy YOU on the Inside you'll never again look back on the past year and ask, "Where did it go? I didn't lose that weight I said I would a year ago!". You deserve to put all of that stress and struggle behind you and have a very Happy New Year, because you take action with the proven steps of The Inner Self Diet and make it so!