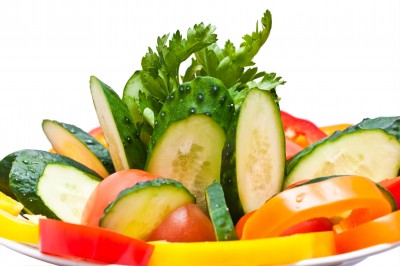 Do you already know that you should be eating whole, healthy foods but you either have to force yourself to do it, or you just "give in" and eat the junk food that you really want?
What would it be like for you if it were easy for you to make those healthy choices for yourself? 
How would you feel if you did not have to fight with yourself to eat healthy? If you instead made those choices just because they FIT with who you had become?
Another Success Story with The Inner Self Diet™!
Here's a really neat success story I feel excited to share with you today.
Sophia is a current client I'm working with in The Inner Self Diet™. What's exciting is that she's getting results (because she's doing the proven steps!) AND she's also my first client I've ever had who is….only 22 years old!
I'm so impressed with Sophia because she's a real Action Taker. She's not allowing herself to stay stuck in the struggle with food and her weight. She stepped up to do something about it now.
Don't get me wrong though! You see, all graduates of The Inner Self Diet™ are consistent action takers. That's how they get the results that they do! Which is how it is with everything in life. You've got to take different action in order to get different results. And that's exactly what Sophia is doing.
Let's take a look at some of the results she is getting!
It's Easy For Her to Make Healthy Food Choices with The Inner Self Diet™
Here's what Sophia shared a few days ago about her most recent successes with The Inner Self Diet™. Notice too, that we are just coming to the halfway point, so we've still got a lot more to do! Yes, there are still many more steps in my step-by-step proprietary, proven system to help Sophia transform even more on the Inside, which then enables her to take struggle-free action on the Outside.
Universal Law: The Inner and The Outer always match. Always.
Even with all of the changes she has already had though, if she were to simply continue with the Inner Self Tools she already has to continue making the easy healthy choices she is, then she'd already be so very far ahead in her achievement of permanent weight loss! After all, when it's easy for you to live healthy and fit, then why wouldn't you?!
Sophia's Successes
Here's what Sophia shared on our live coaching call:
Every food choice she's made has been solid, whole foods, raw foods. She hasn't eaten a piece of junk food or candy or even gum. No sugary drinks.

'It's been "crazy".' A totally different lifestyle.

It's different from what she usually eat. Her friends are ordering what she used to order when they'd go get something to eat. They're ordering fried chicken and mac and cheese like she used to and now it's not hard for her to order a salad.

This feels so much nicer. "None of the struggle" she used to have (past struggles with herself, with food, with her thoughts about her food choices).

In the past (before doing the Inner Self Steps) she thought that when she got to this point that she'd be thinking, "I really want this (fried chicken) but I'm going to get this salad instead" and that's not what it's like. "I want the salad, there's no struggle."
This change has freed up a lot of negative emotion.

It makes every part of her life different (having the mindset and Inner Self shifts).

She was always a good worker but now instead of things being chaotic she's even more productive. It's a lot easier for her to make a to-do list and get everything done.
Sophia also shared that:
If she doesn't get everything done at work, she doesn't beat herself up about it. Things have been a lot easier for her.

She is getting things done but it's not a big struggle for her.

People are asking her "What's wrong with you? You're like a totally different person!". (NOTE: There's nothing wrong with Sophia! There's a whole lot of things right!!)

She's very excited because she's already had a big change and we're not even halfway through (The Inner Self Diet™).

She's not overeating or binge eating.

She Feels Thrilled.
Sophia feels thrilled about her changes and her follow through. And THAT is how she has gotten these results:
Sophia has followed through consistently and taken daily action with the steps of my proprietary, proven system, The Inner Self Diet™. She did not merely begin "positive thinking" but instead she's doing very specific steps that work. Steps that work to transform her Inner Self so that it's easy for her to choose the salad over the fried chicken.
Because she wants the salad. There's no struggle with the fried chicken (yay!).
What About YOU?
Would you love to be living the results that Sophia is living, instead of just reading about them?
How easy would it be for you to lose weight and keep it off if you actually WANTED to eat healthy and live fit? If that were your preference, then what could possibly stop you?
Have you ever wondered how much more productive you would be in your business life if only you could get this weight issue solved? What if you could stop asking yourself, "How is it that I'm so smart and successful in my business life but I still can't get my weight under control?!"
If you are serious about ending your ongoing struggles with food and your weight then click here to apply for a complimentary weight loss discovery session! This is for you if you'd love to leave your endless weight struggles in the dust and move forward with a body that matches your otherwise successful life! (Successful except for your weight challenges)
Comments
comments