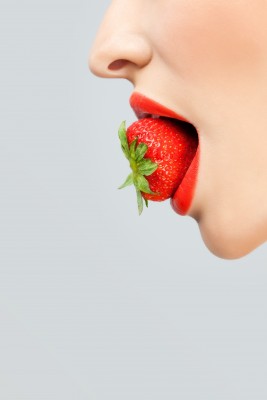 If you could easily pick the healthier foods to eat then how easy would it be for you to lose weight?
If you no longer had those compulsive urges you have today to overeat on cookies, cakes, candies or chips then how much easier would it be for you to eat healthy?
If you could genuinely feel excited about eating healthy, and it was so gosh darned easy for you to do it, then what could possibly get in the way of you losing weight?
If eating healthy were so very easy for you to do then this would mean that you would stop:
* Emotional eating
* Binge eating
* Stuffing yourself
* Overeating
* Obsessing about food
* Self-sabotage
If eating healthy were the easiest of things for you to do, just because it became a part of you and you didn't even think twice about it (you'd never even consider stuffing yourself with junk food!), then doesn't it make sense that losing weight would be very simple for you to do?
What could possibly stop you then?! If you're like my exceptional clients I coach through my proven, proprietary, step-by-step System to struggle-free weight loss (The Inner Self Diet™) then your answer to that question is, "Nothing could stop me!!"
They Are Doing It Now!
Here's some exciting inspiration for you from three Inner Self Diet clients I'm currently mentoring through all of the proven steps of The Inner Self Diet™!
Marsha said on this week's Inner Self Diet coaching call that "Making good choices is easier than it's ever been".
Katie said on this week's Inner Self Diet coaching call that, "I am in control and making my choices now".
And then Nancy said, "I feel empowered in my (food) shopping. I feel excited and my joy of cooking is back. In the past it was (the thoughts of) Don't Get The Oreos and today it's EFFORTLESS."
All three of these ladies are current clients I am mentoring through the proven steps of The Inner Self Diet. All three of these ladies used to live in a great deal of struggle with food, their eating, their past unhealthy choices, and overweight (as a result).
How are They Making Eating Healthy So EASY?
All three of these ladies are taking consistent action with the proven steps of The Inner Self Diet and they are getting the Results that come from it: Effortless, easy healthy eating, healthy choices, struggle-free healthy living.
Are they getting these results by using Willpower and Force? Are they forcing themselves to eat healthy?
No, not at all. They are transforming from the inside out and healing their Inner Self. They are transforming what has been 90% of their problem in the past: Their Mindset, which lives within your Inner Self.
Now that they are getting a true weight loss mindset (90% of the challenge), the 10% (healthy eating and healthy living) is struggle-free for them. They don't need willpower because there is nothing for them to fight against! Just like Nancy described, she used to go to the grocery store and tell herself, "Don't buy the Oreos!" and today, that thought isn't there to fight against, because it's not even a thought she has today.
Today she thinks thoughts like, "Oh, I like how that vegetable looks, I want more of that"! The thoughts (and past compulsions) for the Oreos is not there for her to use willpower on and fight against.
If YOU could have these Results, just how easy would healthy eating be for you?
FACT: If there is even one person on this planet who has done what you want to do then this means that YOU can do it, too! All you need to do to get their Results of struggle-free healthy eating and struggle-free weight loss is to just do the same things they have done!
To Get Their Results of Struggle-Free Easy Healthy Eating
If you would love to make eating healthy easy to do so that YOU can have the struggle-free results that Marsha, Katie, and Nancy are living then click here to apply for a complimentary one-on-one discovery session.
This is for you if you would love to stop asking yourself, "Why am I so successful in my business/career life but STILL I just can't stop eating?!". This is not for you if you are not willing to let go of all of your self-sabotage and finally live IN the body of your dreams (instead of just dreaming about it!). Click here to apply now.
Read all about the struggle-free weight loss success of even more Graduates!
Listen to these Graduates of The Inner Self Diet™ tell you about their struggle-free weight loss success on audio!