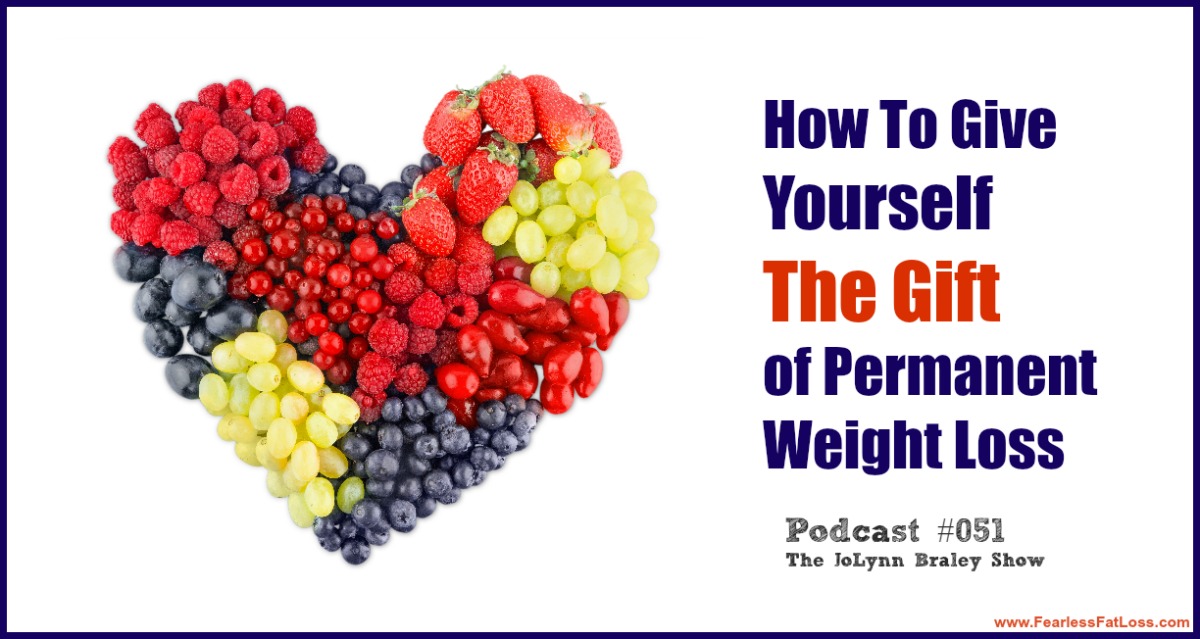 What if you could learn how to give YOURSELF the gift of permanent weight loss? I mean, it's always nice to hear about OTHER People achieving permanent weight loss, but you want it for yourself, don't you?
In this week's free weight loss podcast from The JoLynn Braley Show, you'll learn how Julie gave herself the gift of permanent weight loss (in her words, it's the Best Gift she's ever given herself!) and you'll learn how to give yourself the gift of permanent weight loss. It's really quite simple to do this for yourself, but what makes it simple is getting the right coaching. As we all know, coaching with the right coach is the QUICKEST and EASIEST way to lose weight and keep it off forever. It's been proven over and over again since 2009 by my awesome coaching clients in The Inner Self Diet.
Just click the play button on the audio player on this page (you'll see it a little further down) and listen in now to this week's free weight loss podcast to learn more. Get inspired by Julie who has already done it! In the past Julie was super depressed about her weight and struggling greatly to lose weight too, so if you're in the same place now then you've just gotta listen to Julie and hear about her struggle-free weight loss today.
In this episode of The JoLynn Braley Show you'll learn:
How to give YOURSELF the gift of permanent weight loss
Why just because you're getting older that doesn't mean you have to stay fat (no way!)
Why it's been so difficult for you to attempt to win your weight loss battles all alone, without support and without a coach for all of these years
How fast it is to end your overeating and weight loss struggles once you get into the right groove with the right steps
Grab pen and paper to take full advantage of this free weight loss podcast. 
Be sure to subscribe on iTunes to The JoLynn Braley Show and get immediate access to each new episode on Thursday. Click Here and LIKE our Facebook Page and get a "shout out" on the show!

If you don't have an iTunes account yet, you can easily click here and sign up FREE.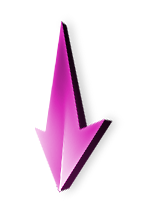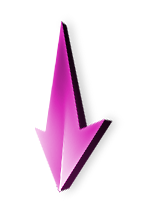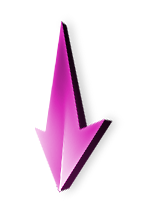 How To Give Yourself The Gift of Permanent Weight Loss
Podcast: Play in new window | Download (Duration: 1:04:19 — 58.9MB)
Subscribe: Apple Podcasts | Android
Tune in for next week's episode: 3 Steps to Guarantee an Easy 52 lb Weight Loss Over the Next 52 Weeks [Podcast #052]
Next week I'll share three steps with you to guarantee an EASY 52 lb weight loss over the next 52 weeks (yay!!). These are steps you can implement at any time of year. After all…why put off your success until some other time? The only time to lose weight and keep it off is NOW. Don't you agree?
Subscribe to The JoLynn Braley Show in iTunes so that you don't miss any of the Free, weekly episodes as they come out (It's FREE to download iTunes and subscribe to The JoLynn Braley Show – Click Here to get started).
After you subscribe in iTunes please leave the show a TIP in the show's Virtual Tip Jar. This is how you can Tip Us and no money is required!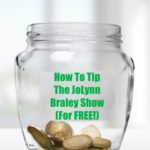 How to Tip The JoLynn Braley Show: leave us a rating and a review in iTunes (click here to go there now). You'll need to be logged in to your free iTunes account and once you are, simply subscribe to The JoLynn Braley Show and then leave us a virtual tip in our virtual tip jar by rating the show and leaving your written review. When you do this you are paying it forward. What does this mean? It means that you will be helping all of those other people who are frustrated, struggling and feeling bad about their body to Find The FREE JoLynn Braley Show and learn that there is another way.
Thank you in advance from all of those people you are helping when you rate and review The JoLynn Braley Show in iTunes. Your rating and reviews HELP them find us and we appreciate you leaving us a TIP! Thank you!
Take YOUR First Step Towards Struggle-free Permanent Weight Loss Now (If Not Now…WHEN?)
What if YOU could lose weight and keep it off?
What if you could lose weight without struggle?
What if you could end your binge eating, emotional eating, and yo-yo dieting for good?
If you'd love to stop asking yourself "Why am I so smart and successful professionally BUT I can't lose weight?!" then click here to apply for a one-on-one complimentary weight loss discovery session with JoLynn. This is for YOU if you're serious about putting an end to the struggle once and for all.
Please Do use the social media sharing buttons you see on this page to share this valuable, FREE Weight Loss Podcast with your friends and followers. With over 78 million overweight or obese in the US, you definitely have friends and followers who desperately need help to end their emotional eating, just like Julie. Share this page to help them learn that they DON'T have to keep struggling and they certainly don't have to be isolated and alone.
Comments
comments