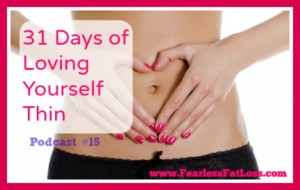 Do you feel fed up with yourself because you've lost weight so many times, only to regain it every time?
Have you almost lost hope that you can ever solve your weight problems?
Would you love to regain hope that you really can lose weight, and make weight loss easier for yourself?
Good News! You CAN restore your hope and you CAN make weight loss easier for yourself. You can even have fun while losing weight and feel good along the journey. If you could do that, how easy would it be for you to drop the fat and keep it off?
31 Days of Loving Yourself Thin
In this week's show I covered 31 Days of Loving Yourself Thin, which officially launched today!
This is an online course you can do on your own to Love Yourself Thin over 31 Days. This will make weight loss easier for you and make you feel so much better about yourself while on your journey of dropping the fat. When you love yourself thin you get into a good-feeling frame of mind so that it's easy for you to live healthy and fit and DO all of those healthy actions you already know how to do.
Listen in to this week's episode of The JoLynn Braley Show below for more!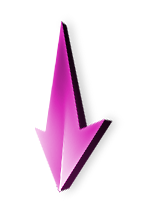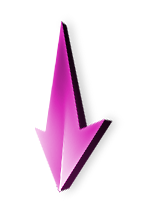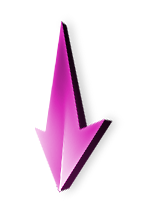 Podcast: Play in new window | Download (Duration: 22:41 — 20.8MB)
Subscribe: Apple Podcasts | Android
Tune in for next week's episode: Sugar Addiction – Can You Change It?
I've had clients I've worked with in The Inner Self Diet™ who used to feel out of control with sweets. Tune in next week to learn more!
Comments
comments