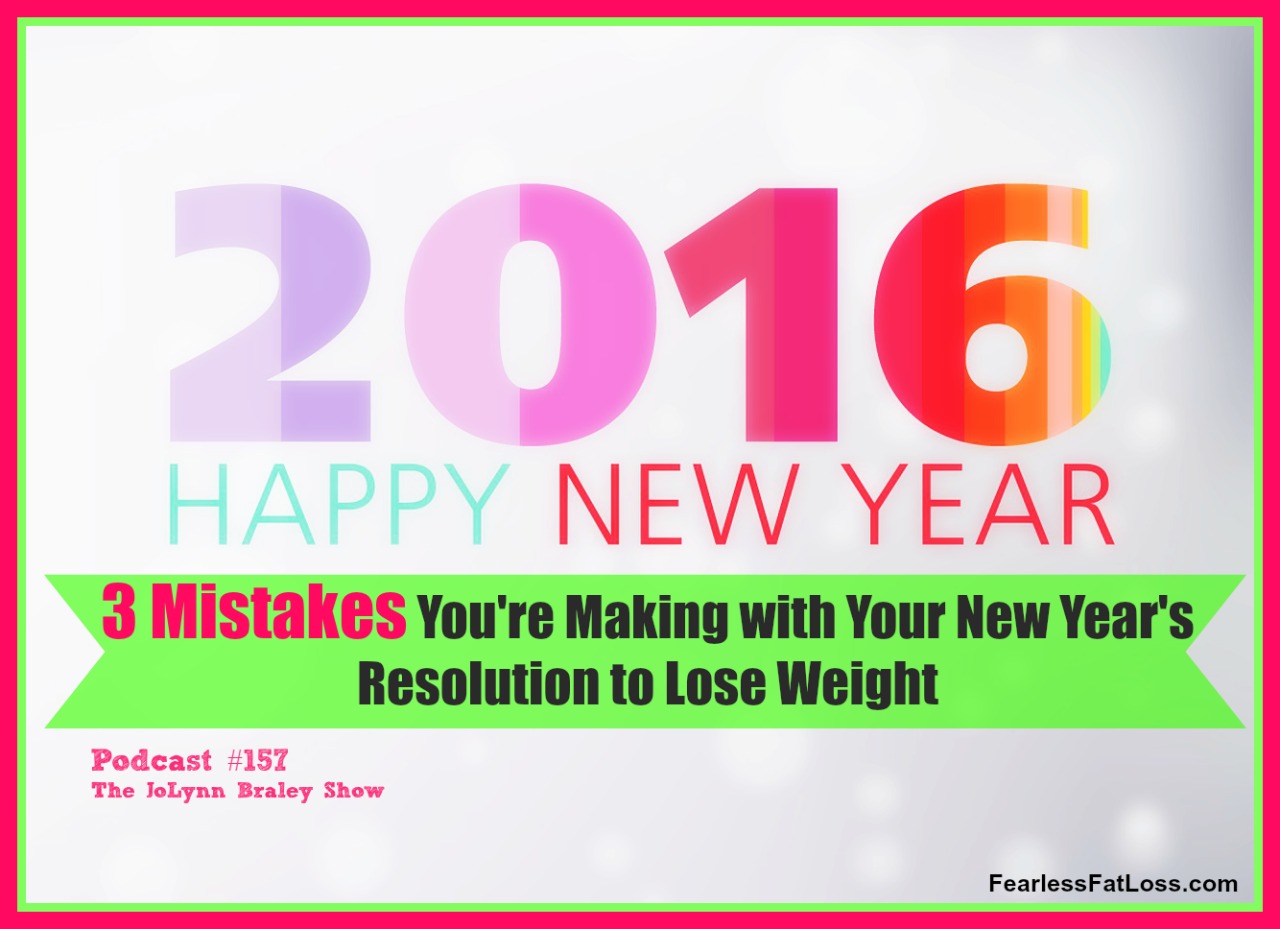 Did you make a New Year's Resolution to lose weight? Do you want to make sure it works? Then listen to the latest podcast episode of The JoLynn Braley Show and learn the 3 mistakes you're making with your New Year's Resolution to lose weight!
That's right! No one outside of yourself can give you the best weight loss present ever. Instead you must learn how to give it to yourself. But first, you must know what it is!
3 Mistakes You're Making with Your New Year's Resolution to Lose Weight [Podcast #157]
Listen in now to episode #157 of The JoLynn Braley Show to avoid making these 3 mistakes you're making with your New Year's Resolution to lose weight. Of course you don't want to make mistakes because you DO want to lose weight, right? So just listen in, take notes, and make the necessary corrections!
In this episode of The JoLynn Braley Show you'll learn:
The 3 mistakes you're making with your New Year's Resolution to lose weight
Why successful weight loss is about more than just stating "I'm doing it!"
Why you must avoid these mistakes to ensure that 2016 really IS different for you with your weight loss goals
Simply click the play button on the player on this page to listen in immediately!
Listen In Below to The JoLynn Braley Show!
Be sure to subscribe on iTunes to The JoLynn Braley Show and get immediate access to each new episode on Thursday. Click Here and LIKE our Facebook Page and get a "shout out" on the show!

If you don't have an iTunes account yet, you can easily click here and sign up FREE.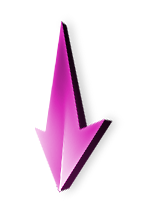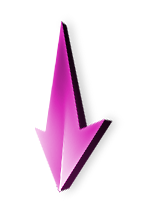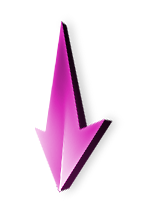 Podcast: Play in new window | Download (Duration: 31:04 — 28.4MB)
Subscribe: Apple Podcasts | Android
Tune in for next week's episode: How To Guarantee Weight Loss Over The Next 52 Weeks
Tune into next week's episode of The JoLynn Braley Show to find out how to guarantee your weight loss over the next 52 weeks. In fact, take a look at that right now: If you were to release Just One Pound over the next 52 weeks. that would be 52 pounds right there! Think that's too slow? It's not when you look at your lifetime of struggles with yo-yo dieting and emotional eating. If you could simply release the 52 pounds and KEEP IT OFF then what would that be worth to you?
Make sure you're subscribed to The JoLynn Braley Show in iTunes so that you don't miss each new episode as it comes out! It's FREE to subscribe in iTunes.
After you subscribe in iTunes we'd love your 5-star rating! Here's why The JoLynn Braley Show is a 5-star show: you can collect diet and exercise tips anywhere online or even at your public library. But why aren't you DOING what you know how to do when it comes to living healthy and fit? Why do you still binge eat, obsess about food and sabotage your weight loss? Click Here to rate and review The JoLynn Braley Show.
THIS is why The JoLynn Braley Show is the best weight loss podcast: it's focused on the REAL problems that stop you from losing weight and keeping it off. So while you're on the show's page in iTunes, after you've given the show a 5-star rating also leave a 5-star review! Write a couple of sentences to share what your biggest Aha is from listening to the show. We'd love to read it!
Wanna End Your Food and Weight Struggles for Good?
If you are ready to live in freedom from your ongoing food and weight struggles then the quickest and easiest way to get these results is to get the professional coaching you need. How do you know you need professional coaching? Because you've been struggling a lifetime with your food and weight issues and you have no idea what you don't know. You're also smart and you know that all high achievers across all professions achieve their success with coaching. No One who is highly successful in any area of life has done it alone and continuing to tell yourself that you can end your binge eating on your own only keeps your binge eating alive (ugh!).
Click here to apply for a complimentary weight loss discovery session. This is for YOU if you'd love to stop asking yourself, "Why am I so smart and successful professionally, but here I am, still struggling with my weight after all these years. Why can't I Just DO it?!"
Click here to apply now and start living the Results of struggle-free weight loss.
What's your biggest weight loss challenge? Tell me about it in the comments below. You'll be helping me create my next product or service, video or free weight loss podcast!
What's your Biggest Aha you've received from today's podcast or article? Share it in a comment below!
Please DO use the social media sharing buttons to share this valuable free information with your friends. With over 78 million overweight or obese in the US, you definitely have friends and followers who desperately need help. These are people who are feeling bad about their out-of-control eating right now as you read these words and they deserve to know that there is a way out. Don't you agree?