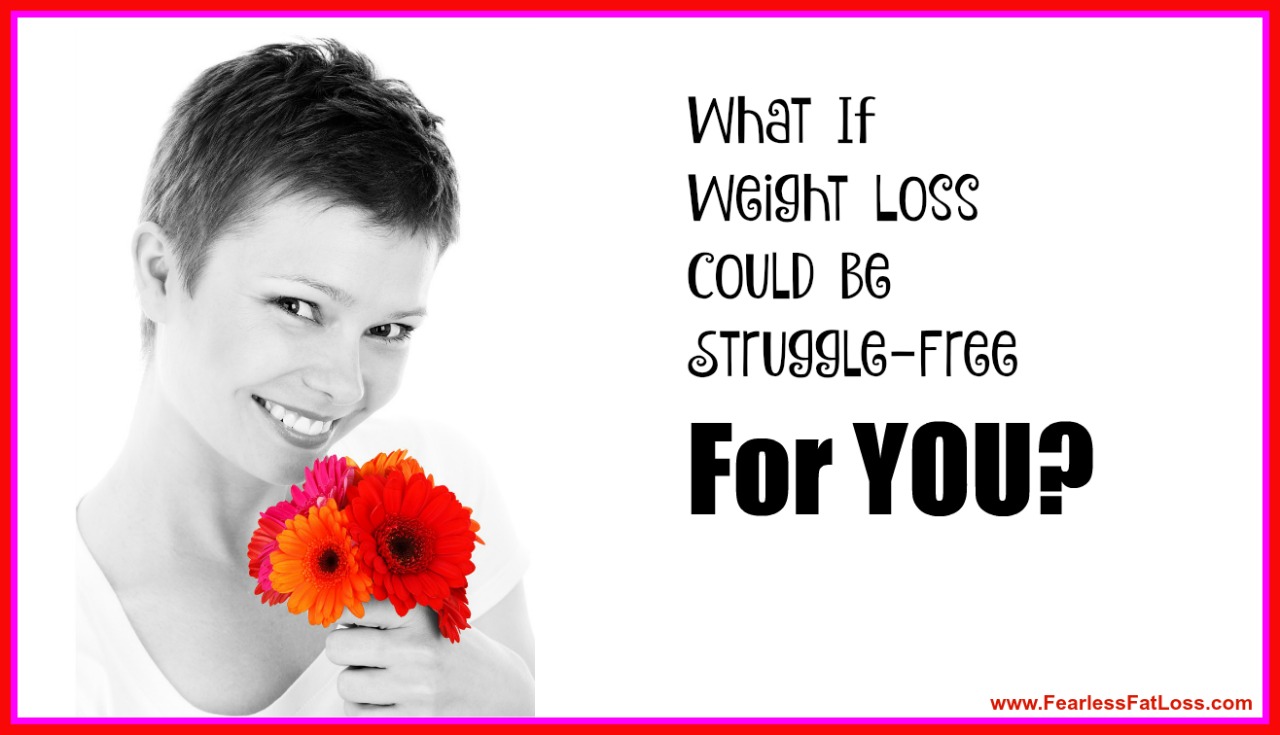 Just imagine….what if weight loss could be struggle-free? Even better, what if weight loss could be struggle-free for YOU?!
If it were struggle-free for you to lose weight today then just how quickly could you reach your goal weight? Because, if weight loss were struggle-free for YOU then it would mean that you wouldn't be sabotaging yourself. You wouldn't be binge eating, emotional eating or late-night stuffing. You wouldn't have any problem staying on track because it would be struggle-free for you to lose weight.
If it were struggle-free for you to live a healthy lifestyle day-in and day-out then what would be the problem?
What If Weight Loss Could Be Struggle-Free For YOU?
All struggle lives within you. There is no one and no thing outside of you that is stopping you from living healthy and fit. True!
The good news about this is that no one has to change in order for YOU to lose weight and keep it off. No one has to change, except yourself of course. Yep, there's no getting around this fact: YOU must change in order to make weight loss struggle-free and make it last.
This is Great news! You really can have struggle-free weight loss even though the fast food industry doesn't change, even though your mother doesn't change, and even though your husband and kids don't change. YOU can have what you want, as long as YOU choose to change.
The most important change you must make in order to achieve struggle-free weight loss is the change the create core transformation within your Inner Self. For you see, if you don't heal the root of your binge eating, emotional eating and self-sabotage, then weight loss will never be struggle-free for you.
A Simple Step You Can Take Right Now
Here's a super simple step you can take right now to help you learn more about struggle-free weight loss. Best of all it's FREE!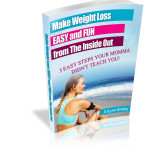 Click here to grab a FREE copy of my hot eBook. In it you'll learn 3 simple steps your momma never taught you about making weight loss easy and fun! Did you know that in order for weight loss to be struggle-free that it must be easy and fun? Click here to get your Free Copy now.
Before You Go….
Here's a fantastic way to build your belief that struggle-free weight loss really is possible, and that You Too can have it! Click here to listen to the mp3 audio interview I did with one of my coaching clients I coached through The Inner Self Diet back in 2010. Before Dave did The Inner Self Diet he struggled a lifetime with yo-yo dieting. But not anymore! Dave did the proven steps of The Inner Self Diet (my proven, proprietary, step-by-step coaching system to permanent weight loss) and he lost 90 pounds struggle-free.
Even better, Dave has kept the 90 pounds off! Going on Six Years now! Click here to listen to Dave tell you about his experience with struggle-free weight loss. It's extremely inspiring!
Comments
comments