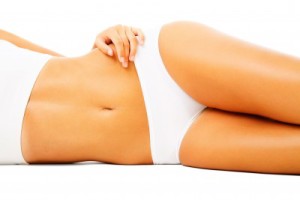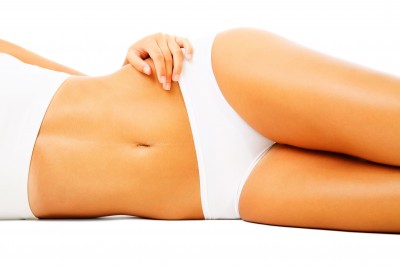 Welcome to Fearless Fat Loss!
What was once Fearless Fat Loss since March 07, 2007 (the date I founded this site) is now Fearless Fat Loss.
Why? Here's the Number One reason that Fearless Fat Loss was born:
When you are taking any action in your life you are always taking action from one of two core spaces: the space of Love or the space of Fear. And, if you were already taking action for yourself, for your body, for YOU in the space of Love, then you would have no struggle with food or your weight!
Therefore, if you are living in struggle with food and your weight then you are taking action the majority of the time from the space of fear (at least in regards to your body). Do you want to know another way to know that this is true for YOU? To know that YES, you ARE taking action from the space of Fear when it comes to your body, rather than from the space of Love?
Here's How: If you have physical fat on your body that you are not happy with, excess physical fat that you feel frustrated with, or fat that you simply do not like (in other words, you are looking to lose weight again), then you have F.A.T. on the Inside.
What is F.A.T.?
F.A.T. = Fear Attracting Thoughts. And YES, I am JoLynn Braley, The F.A.T. Release Coach. (By the way, FEAR is also what will keep you Hiding Behind The Fat)
You see, once you heal the Root of your lifelong food and weight struggles then you release your fears, drop the fat, and keep it off with ease.
There is also a second reason for Fearless Fat Loss being born: That is because the main thing that has ever held me back in my life from moving forward, is FEAR!
Yes! True! Which is usually the case for ALL humans. Fear will especially stop you from achieving permanent weight loss because that fear tells you the (untrue) story that you can "do it on your own". But…if that were true…if you really could heal the Root of your lifelong food and weight struggles on your own, without a professional coach to mentor you out from behind your inner blindspots, then wouldn't you have already done it?
Wouldn't you already be Living with the results of permanent weight loss?
Of course you would! Furthermore, I know this because I myself had the same experience! I hired my own coaches to help me out from behind my inner blind spots, which is how I went from a size 12 to a size 8 in two months back in 2010. And yes, maintained it through the Holiday Season, the toughest time of the year!
And that was back in 2010! Just a couple months later in February 2011 I reached a size 6 and have maintained that since. Most importantly is: I've done this Without Struggle, just like my clients now do! It's just not any big deal once you address your Inner Self and become a naturally slender person On The Inside.
But what about YOU? Well to celebrate the birth of Fearless Fat Loss I've put together something powerful and fearless, Just for YOU:
Celebrate Fearless Fat Loss

:

FREE Online Webinar Event!
To celebrate the birth of Fearless Fat Loss (formerly Fearless Fat Loss) along with celebrating the founding of my proprietary Proven step-by-step System to permanent weight loss – The Inner Self Diet™ – I am giving you a formal invite to my FREE Online Webinar Event!
FREE Weight Loss Webinar: 3 Simple Secrets of Permanent Weight Loss with The Inner Self Diet™
Yes, if you guessed that Fearless Fat Loss = Permanent Weight Loss then you are correct!
You see, once you release your Fears then it's easy to drop the fat and keep it off. Why is that? Because in order to release your fears and be successful with Fearless Fat Loss you must Heal the ROOT of your lifelong food and weight struggles. Once this is accomplished then you no longer struggle with food, fat, and your weight! Instead you live with ease and flow with yourself. Or as two of my permanent weight loss coaching clients said today, "I feel liberated!".
That feeling of liberation from your lifelong food and weight struggles…wow, can you imagine what that would be like for YOU?
The key is in your Inner Self and while that can be quite difficult to navigate on your own (ever wondered WHY it is that 95% of dieters fail?) to transform yourself without the help of a professional mentor, The Inner Self Diet™ works, as my clients can attest to.
Come to my FREE Permanent Weight Loss Webinar Event to celebrate the birth of Fearless Fat Loss and to celebrate taking one step towards permanent weight loss for yourself!