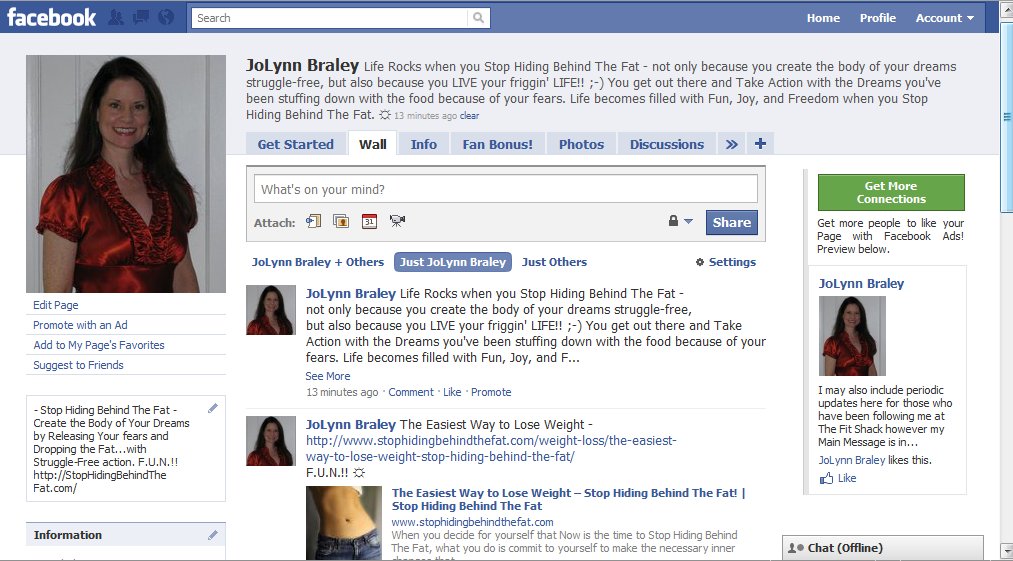 I've created a brand new Facebook Page and I invite you to connect with me there! Simply click the "Like" button and you'll have it in your list to come back to quickly for my updates. In fact, The Quickest Way to connect with me on my Facebook page AND join me for my Facebook Live Streams is to click here and then click the Like button on my page.
On my Facebook Page I'll be updating my latest from my brand new, core platform, Stop Hiding Behind The Fat, which I shared with you just a couple of days ago on it's launch date.
I'll also post updates from Fearless Fat Loss on my Facebook Page for all of my thousands of loyal followers who love my first site. Both are about conscious fitness in body-mind-spirit and as I shared with you in my recent post, Stop Hiding Behind The Fat is clearly focused. It totally inspires me and Rocks with what I teach my clients as well as what I live in my own life.
So come on over to Facebook, click the Like button, and join us!
P.S. Are you already following me on Twitter? You can do that here. F.U.N.!!
Comments
comments