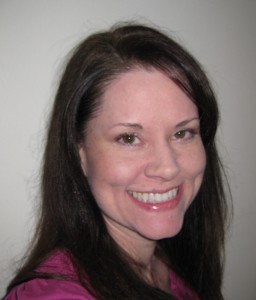 I've dropped 11 pounds in just the last 4 weeks and that was with eating (quite a bit of!) Halloween candy. What's my "secret"?
If you're fearing the holidays and the yearly holiday weight gain then come join me on the free telecall I'm doing about this very subject.
I've gotta tell you right now that the coolest thing is that for the first time in over 10 years I am not at all fearing the holidays. Not one bit. Instead I am totally confident without any more lingering:
Fear. No more fear of the holiday food that will be around. No more fear of weight gain, no more fear of eating this or that and not being able to stop.
Stress. No more stressing about what I will or will not eat. No more stressing about going to this or that gathering and not knowing what food will be presented, no more stress about what dish I will make to take to my family's house (they aren't super into health & fitness, and that's ok, I love them as they are). No more stress about gaining weight.
Doubts. No more doubts that I can have exactly what I want and deserve: a fit, healthy, sexy body for myself. YES, I deserve to have the same exact thing that I help my clients create for themselves – no doubt!
Come to the call and hear a very surprising (albeit funny) fact about what I've been up to and how words don't teach – only experience does. (love that truth – got that from my friend Abe, a.k.a. Abraham-Hicks.)
This Call Is For You If…
This call is for you if:
You are telling yourself you'll "do it tomorrow".
You are telling yourself you'll "start on January 1". (I've got a story to tell you about that on the call, direct from the mouth of fit guy who sees the same thing occur every year at his gym…)
You are sick and tired of going through the same thing every year: attempting to keep your weight "under control" while all along wanting to eat everything in site and knowing you are going to gain weight again.
This is a continual thing for you: it doesn't matter if it's the holiday season, a vacation, birthdays, weddings or any other of the 12+ major holidays throughout the year, you still tell yourself that "someday" it will be different (you'll stop obsessing about food and your weight) but for now you're going to "let loose" and just "let it all go". And then later you feel awful, miserable, and ask yourself, "Why can't I change?? Why can't I get it together once and for all??"
Life is meant to be fun, abundant, simple and easy for you. How easy does it feel to keep a constant watch on food and the scale? How much fun is that?
What if you were having fun while creating a fit, healthy, sexy body for yourself?
What if you didn't have to motivate yourself to get moving? What if you wanted to take action and you didn't have to force yourself…at all?
What if you could enjoy the holiday season, not feel deprived, and still lose weight?
Join me on the call – it's going to be a lot of fun. See you then!