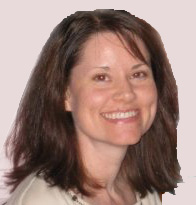 Here's something new for ya – I'm doing a free telecall on Tuesday, October 21st at 6pm EST, which I'm pretty excited about since this is the first time I've ever done one of these on my own! Actually, I'm sure there will be some laughs to be had since I'm new at this but hey, it's all good and will be fun.
I'll be sharing a few different things with you, which you can find out all about here. I'm also going to throw in at least one topic (more depending on time) that is something that I don't want to talk about!
It depends on what's happening that day as to what exactly that topic will be but it could be anything regarding my own slip ups or the fact that I'm totally not perfect and have for sure "been there and done that"!
Lose Weight From The Inside Out
Depending on how long you've been a smart reader of Fearless Fat Loss, losing weight from the inside out is at the core of what this blog is about. Fearless Fat Loss is NOT your ordinary diet and and exercise advice – there is already a proliferation of that information out there (some of it is great stuff, too!) but…. if diet and exercise were enough then we wouldn't have so many people on this Earth who are struggling with food, weight, overeating, obesity, and a lack of motivation.
You see it really doesn't matter which healthy eating and exercise program you follow as long as you have your inner self on board with what you are telling yourself you want. If you don't have your inner, subconscious part of YOU onboard you will only get so far with any forced diet and exercise program – it will be very hard to build a consistent, healthy lifestyle that will not only get the weight off but keep it off.
So these are things I'll be sharing with you on the call – how to get to that point where all parts of you (your inner and your outer you) are in sync so you can lose weight and keep it off.
Take Action and Sign Up for the Call!
Sign up here for my free telecall here, I'd love to have you there next Tuesday. And be sure to put it on your calendar after you sign up for the call – October 21, 6pm EST.
See you then!
P.S. I'll be back tomorrow with the next post in my Anxiety and Depession series – last week was a week off since I was snorkling in my bikini in Puerto Rico getting a massive sunburn (ouch!) Good stuff though because I'm living in joy now instead of waiting for that "someday" to come (that "someday" at goal weight, perhaps? Can you relate to that?).
Comments
comments