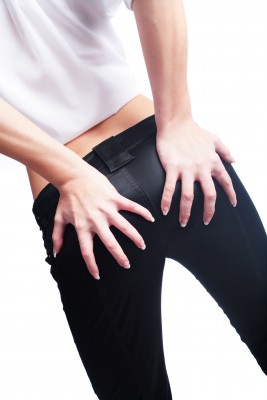 I have exciting and important news to share with you today!
#1 – I am sitting here writing this update to you in a body that I'm loving. Not only am I loving my body, but I'm also at my lowest weight in years!
I'm only 8 pounds from my "goal", put in quotes because despite that fact, I already feel like I'm there.
This is so effortless and struggle-free for me now that it's almost like magic, although it's not because of magic. 😉
You see, I'm living the results of effortless, struggle-free weight loss because of the Inner Shifts I've created with the help of my own coaches and mentors.
Where before I used to:
Force myself to eat a certain way.
Force myself to exercise.
Struggle to stay consistent.
Overeat and sabotage my best efforts.
Stay stuck and overweight.
Today I am:
Effortlessly drawn to certain foods (I eat what I want to and love what I eat).
Looking forward to my regular exercise routine (feels good!)
Taking consistent actions and seeing the pounds continue to melt off, while my stomach gets flatter, my jeans get looser, and I feel awesome on the journey.
Notice that I don't have anything to "fight" against any longer (no more self-sabotage).
Seeing numbers on the scale that I literally have not seen for years.
All of this is due to the Inner Shifts I've undergone, rather than some new diet or exercise program. In fact I don't feel like I am dieting at all…because I'm NOT!
If I go out to eat then I eat what I want, but I am effortlessly drawn to healthier choices than I used to make. And if I want one of my favorite Trader Joe's dishes, I have it and still see the weight coming off.
It's no longer any "big deal".
#2 – Ok, so what's this have to do with YOU?
Here's what:
YOU can have the same outcome I'm getting, IF you truly desire struggle-free, effortless weight loss. An End to the Struggle.
FREE Telecall
I am doing a fun, free telecall on this topic and you are invited! On the call I'll share with you:
"3 Simple Secrets to Creating Your Dream Body…Struggle-Free"
This is about dropping the struggle and seeing  the weight effortlessly drop from your body, just like I'm experiencing today.
Register for the free telecall Now – you don't want to miss out on the good stuff! (This call recording is no longer available. Sign up now for Fearless Fat Loss newsletter and be notified by email when the next fun, free telecall is offered!)
Once you register for the call you'll receive all the details to access the free telecall. And yes, the call will be recorded and those details will be emailed to the call registrants.
Be sure and register now so YOU have the chance to get what I'm getting – finally seeing the weight drop off without struggle, and keeping it off!
Register now to get the call details! (This call recording is no longer available. Sign up now for Fearless Fat Loss newsletter and be notified by email when the next fun, free telecall is offered!)
Comments
comments