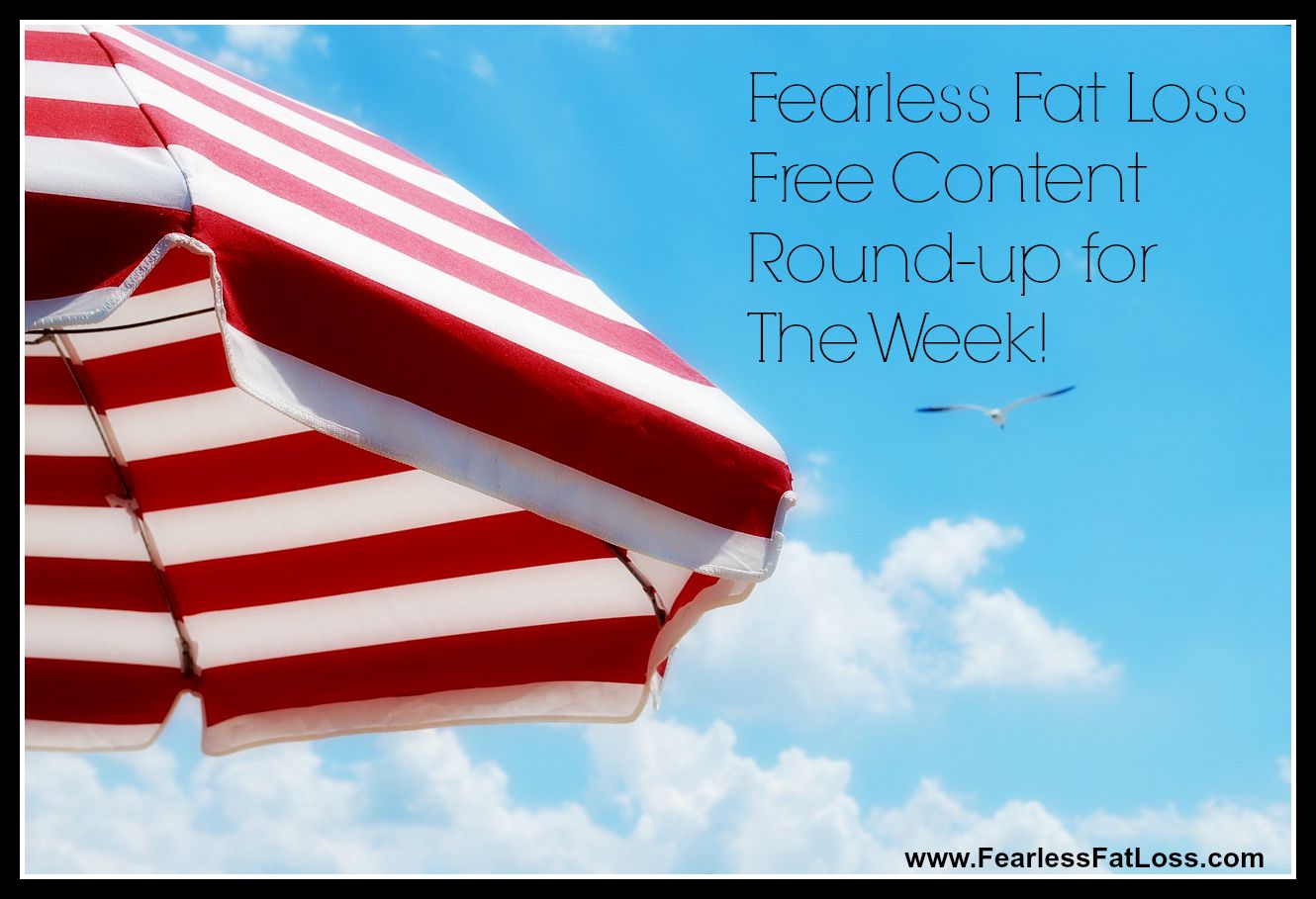 Last week I stated that I would be giving you 30 days of Free Content here at FearlessFatLoss.com and today I've got the Fearless Fat Loss Free Content Round-up for the week!
We've covered some hot topics this past week ranging from shame to a free weight loss class and some other things in between.
The intention for all of the free content during this 30-day period is permanent weight loss. Why permanent weight loss instead of merely fast fat loss? Here's why:
Exactly how many fast fat loss diets have you done? How much weight did you lose? Most importantly, How Many Pounds did you Gain Back?
How quickly did you gain that weight back?
Why wouldn't everyone desire permanent weight loss since that means that you'd drop the fat, and keep it off? Why the heck would you want to keep losing weight, only to regain it all back plus an extra 10 or 20 pounds?!
These are all excellent questions, which you can ask yourself (and answer!) now. It would be most powerful if you were to write the questions pen on paper and then write your answers to them. See what happens!
Fearless Fat Loss Free Content Round-up for The Week
If you've missed any of the free content here at FearlessFatLoss.com over the past week, below are the quick links you can use to catch up now. Simply click the link of the day of the post and you'll be taken right to it!
Day One: 30 Days of Free Fat Loss Content at Fearless Fat Loss
Day Two: VIDEO: How Many Emotional Calories are you Eating Each Day?
Day Three: Fat Loss vs Weight Loss – What You MUST Know Now
Day Four: What To Do When You Get Bored Eating Clean [Podcast #136]
Day Five: Is Friday Your Binge Eating Day?
Day Six: Free Weight Loss Class LIVE Once a Month!
Today's post is Day Seven!
Click any of the links above to go directly to the free content posted over this past week here at Fearless Fat Loss. And before you go, if you are serious about putting an end to your ongoing struggles to lose weight so that you can stop the yo-yo dieting, stop your binge eating, and make weight loss easy, then click here to get started. Your first step is to apply for a complimentary weight loss discovery session, on the phone with me personally.
This is the same first step the graduates of The Inner Self Diet took to gain freedom from their frustrating struggles to lose weight. Get started now to stop telling yourself that "tomorrow will be different" when tomorrow never comes.
Go ahead and share this post with your friends using the easy social media buttons on this page. Your friends will thank you!
Comments
comments