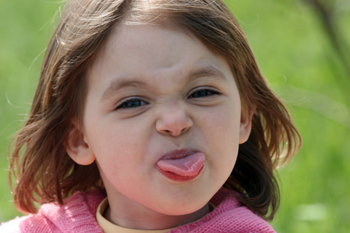 You've heard all the talk (and maybe even said it yourself) about the lifelong struggle with food and weight, the struggle of keeping it all going, of watching what you eat, staying motivated to exercise, etc., etc.?
Well for myself, this isn't so much a struggle with anything outside of me as it is a struggle within myself, with that part of me that is still rebelling!
UPDATE 2015: Hi, as you can see by the date on this article, I wrote this a LONG time ago, May 2008 which was over 7 years ago. At that time in 2008 I was not a professional, certified coach and professional certified Master NLP Pracitioner. I had not yet founded The Inner Self Diet™ which is my proven, proprietary, step-by-step personal coaching program for permanent weight loss. That's right! I personally coach my clients to the end of their emotional eating, binge eating, self-sabotage, food obsessions, food addictions, low self-esteem and much more. Click here to read coaching client testimonials from my coaching client, click here to listen to audio testimonials, and watch videos of graduates of The Inner Self Diet™ in the sidebar of this page you're on now.

Back in 2008 I did this Shrink Yourself Program and it was nice and all, but it didn't heal the root of the problem like the binge eating coaching and emotional eating coaching I do with my clients does. I wish you your Best Life…IN Your Ideal Body! ~ JoLynn Braley, Permanent Weight Loss Coach, Founder of The Inner Self Diet™
Rebelling??
Rebelling against what you ask? Oh, rebelling against 99% of things that are years gone and past, mainly from my childhood when I felt like food was where I had power. BIG Problem because here I am today, no longer that child who learned how to use food as a weapon and that rebellious part of me ends up sabotaging the other side of myself that wants to lose weight. See how this is a no-win situation until the rebellion is released?

Week Eleven of Shrink Yourself
So guess what week eleven of the 12-week Shrink Yourself program deals with? You guessed it – your rebellious self. Yeah, this is really getting down to the nitty gritty for me, the core of the part of myself that continues to sabotage me and work against the healthy part of me that wants to be fit and together – to be totally "with it", free of emotional eating and totally into health and fitness sans the struggle.
I'm learning through that until you unite both sides of yourself (the side that rebels and the side that wants to get fit), those sides will continue to butt heads and your rebellious side will continue to sabotage you. You'll keep living with that back and forth struggle with weight and food, however I'm also learning that there is a way out (and surprise surprise, the only way out is through).
Getting Real and Growing Up
Week eleven's guided session with Shrink Yourself is a reminder that healing emotional eating is in large part about growing up and dealing with life as an adult. This means that instead of using food to get back at someone else because of old hurts or using your body as a battlefield just doesn't get you what you want you really want, which is a healthy, fit body.
Is this hard to do? It can be, food is always easier, but if you're ready to make some changes and learn new ways of dealing with life without using food as the way out, then you can do it (and Shrink Yourself is a great way to get it done!).
My Progress
Have you heard that "whatever is coming up is on its way out"? Well the past few days I've had a lot coming up and I can't say that I haven't been having any struggles with feeling the desire to emotionally eat. There is still a part of me that's been hanging on, wanting to use food and I really think it's that rebellious part of me. Week eleven spoke to me especially because I do have that rebellious part of myself and it's been putting up a fight!
That's fine – she can kick and scream and then I go back and reread the material in the eleventh guided session. I can't say enough about how helpful Shrink Yourself has been in helping me with my emotional eating and there's just no comparing the tiny bits I can fit into my posts with the actual program. There's too much interaction with the online program that really gets you thinking, and what I can give you in my updates are only the highlights.
Also I've lost 1/2 pound since my last update (yeah!). I thought I would have seen more of a loss but the previous week I did lose 4 pounds, so I'll take it!
What's Shrink Yourself?
If this is your first time reading part of my 12-week series experimenting on myself with the Shrink Yourself program you can head on over to my introductory post to get a good look at what I'm talking about here. You'll also find a list there of all of my weekly updates where I share my experience in my experiment of healing my emotional eating with Shrink Yourself.
Next Wednesday I'll be back with my last update in my self-experiment with the 12-week online Shrink Yourself program. Wow, the 12 weeks have gone by very fast and at first 12 weeks sounded like forever, but they've flown by!
2015: Please read the update at the top of this post regarding this article you've just read. All the best! ~ Permanent Weight Loss Coach JoLynn Braley, Founder of The Inner Self Diet™, the proven step-by-step coaching program for permanent weight loss.
Shrink Yourself Emotional Eating Experiment – Week Eleven
Comments
comments