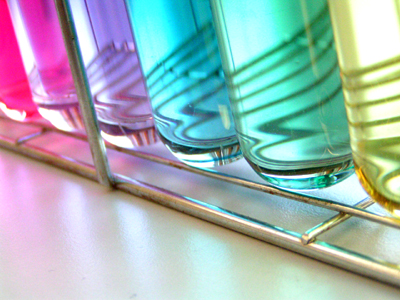 I have something very exciting to tell you today – I'm starting another experiment on myself. Yes, it's been a long time since I've done one. You might remember some of the other experiments I've done: mono dieting to cleanse the lymph nodes, an experiment in being 100% free of refined sugar for 30 days, and my detailed 6-Week Body Makeover experiment.
Well I have another one that I'm doing now and it's going to run for the next 12 weeks. Each Wednesday for the next 12 weeks I'll bring you an update on my progress on (guess what) – healing my emotional eating!
UPDATE 2015: Hello! As you can see by the date at the top of this article, I wrote this article back in 2008, 7 years ago. At that time, the Shrink Yourself program gave me brief relief from emotional eating however it did not heal the root of the problem. What healed the root and stopped the emotional eating for good was the same core transformation work that I do with my coaching clients in The Inner Self Diet. The Inner Self Diet is my exclusive, invitation only, personal coaching program that requires two-way live communication in order to heal the root of your emotional eating once and for all. In The Inner Self Diet I help smart, successful women accomplish the one thing they've never been able to do on their own: heal their emotional eating for good so that living a healthy lifestyle becomes extremely easy to do. And then of course, the fat drops off!

We all know that the only solution for permanent weight loss is a healthy lifestyle. But how can you live a healthy lifestyle when you've never worked with a stellar, highly skilled coach to heal the root of your emotional eating once and for all? It really is possible to break free of your struggles with your emotional eating and overweight. To take your first step towards complete freedom from your emotional eating click here to apply for a complimentary weight loss discovery session with me. You can also use the testimonials tab at the top of this page to read and listen to the results my coaching clients have gotten from my proven system to easy fun weight loss, which must include the full release of the emotional eating.
You've heard me go on and on about how wonderful the 6-Week Body Makeover is. Not only does it teach you how to eat, what to eat, how much to eat, when to eat, how, when, and how much to exercise, but when you follow the plan, you will see marvelous results.
Many of you have also done my 31 Days of Loving Yourself Thin exercises and learned about my beliefs of how loving the self and releasing self-criticism, you can move beyond the self-incrimination that often accompanies overeating; which as you already know, doesn't help you make positive changes.
You've also heard me say that there are many pieces to the puzzle of weight loss and fitness, many of those pieces outlined in my last post about roadblocks. And you know what one definite truth is? There are many different people on this planet and one way doesn't necessarily work for all people (although I'd argue that love is the most powerful force on Earth – you really can't top the miracles you can work when you love yourself fully).
So, I've been introduced to a tool that from what I've learned already, appears to be a powerful course to help you work through your emotional eating issues. What I'm talking about is a program created by Dr. Roger Gould, M.D., called Shrink Yourself.
This is something new to me but after trying Emotional Eating 101, I resonated with many of the same thoughts that I've been sharing with you here. For example, I think that in order to lose weight permanently, you must discover (and heal) what is motivating your overeating. Using a diet to solve the symptom of overweight without looking at what caused the weight gain is like putting a band aid on a tumor – it's not healing the underlying problem. The Shrink Yourself program is on the same wavelength – very exciting.
**If you haven't heard of emotional eating, it is when you use food for reasons other than physical hunger. If you eat because you feel bored, stressed, angry, happy, sad, anxious, depressed, insecure, confused, indecisive, or for any other emotional reason, that is emotional eating.
So what is this program? The Shrink Yourself program is a 12-week, online program developed by Dr. Roger Gould, M.D. Dr. Gould is a psychiatrist (practicing for 35 years) who received his medical degree at Northwestern University in Chicago and is an Associate Clinical Professor of Psychiatry at UCLA. In his Shrink Yourself program, Dr. Gould helps you break the cycle of emotional eating and/or binging once and for all (that's what I want!). He has already helped 1,000's of people break their emotional eating patterns, stick to their healthy eating plans, and lose weight for good.
The online Shrink Yourself program is like virtual therapy for emotional eating but costs pennies compared to live therapy. Here's an interview with Dr. Gould on ABC News that gives you a good feel for the Shrink Yourself program:
[youtube hg9EIT2QHCA]
I'm really excited about the Shrink Yourself program and am grateful to have been offered an invitation to go through the process. This does not mean that the program gets an automatic thumbs up from me – just like everything else that I blog about here at Fearless Fat Loss, I give you my own opinions, likes, and dislikes. Even though I have high expectations of the Shrink Yourself program, I feel like I should hold back and reserve some judgment instead of getting over-excited about it.
You know if I wanted to, I could just write today's post and say, "hey, this looks good (it does), I suggest you do this", but I like to experiment on myself. It makes me accountable, and then I'm not just doing something for me, but also keeping an open mind to report my findings. And while your results could be different, you'll be getting my real life experience of working this program. Clearly I have emotional eating issues to work on that are a part of my weight problem.
Be sure to tune in next Wednesday for my first update on my emotional eating experiment. And of course if you don't want to wait and would like to sign up now and do this with me (they have a forum for members and a bunch of other extras, too), then by all means head on over there and check out the Shrink Yourself program now.
The 12-week series:
Comments
comments