Sunday, January 12th, 2014 at 3:11 pm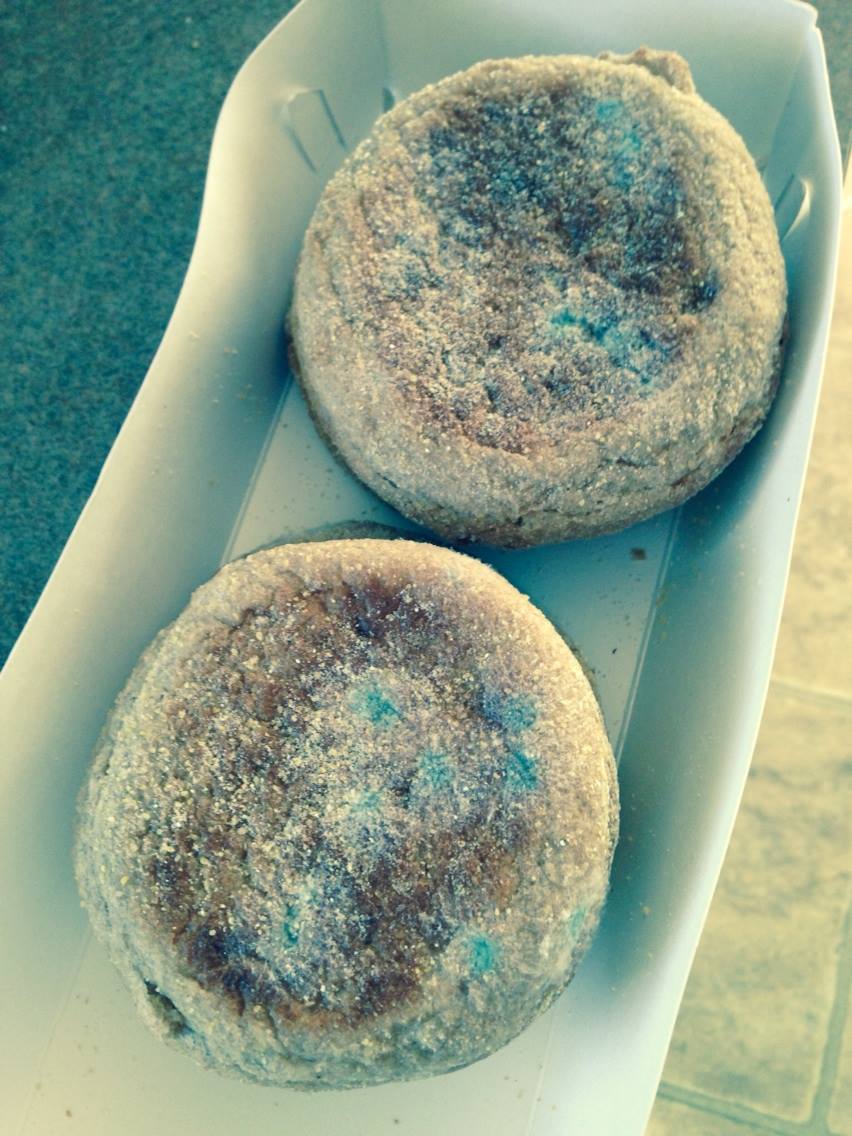 Ever wondered what Normal Eating looks like? In the past, I NEVER would have had moldy food in the house, because I would have Stuffed Myself with all of it before it could go moldy! Today I woke up and found Moldy Muffins in the frig – exciting!!! This is a sign of Normal Eating (yay!!)
On the most recent podcast episode of The JoLynn Braley Show (last week's show How to Keep Your New Year's Resolution to Lose Weight) I spoke about the fact that I have had boxes of holiday cookies from Trader Joe's in my house for over a month and that I should probably freeze them because they might turn moldy!
This morning, I was actually excited to find these Moldy Muffins from Trader Joe's in the frig that I bought at the end of December.
Here's The Point:
In the past I'd NEVER have muffins, bread, cookies, candy, no food that would turn moldy in my house, because I would overeat and stuff myself with all of it! There would be No Chance for any food to go bad!
I would emotionally eat, compulsively overeat, stuff myself, and binge eat. There would never be moldy muffins in the frig because I would have eaten them (most likely at night) right after I bought them.
Continue reading "What Normal Eating Looks Like: Moldy Muffins!" »